Are missing tiles and cracked grout making your kitchen or bathroom look unkempt and unappealing? Want to update your home by switching out that dated floor tile? Then let the tile contractors at Royal Flooring transform your questionable floor into a handsome example of functional art. Tile installation is easy to clean, durable enough to stand up to years of use and abuse, and is available in a wide palette of colors, shapes, and patterns to bring property owners an array of design options. Contact us today to learn about all the ways a tile floor installation by Royal Flooring's professional tile contractors can drastically improve the aesthetics of your home or business.
Damaged, tilted, and crumbling tile floors not only look bad, but they can also allow for the intrusion of moisture, which can harbor bacteria and cause further damages to your building. Broken tiles can also cause stubbed toes, trips, and falls. If this sounds familiar, it's time for the experts at Royal Flooring to install tiles that will resist daily wear and tear while looking gorgeous. Our tile contractor team can install tile flooring in a straightforward grid pattern or a more intricate mosaic or herringbone pattern to really make your floor remarkable. We even perform custom tile floor installations!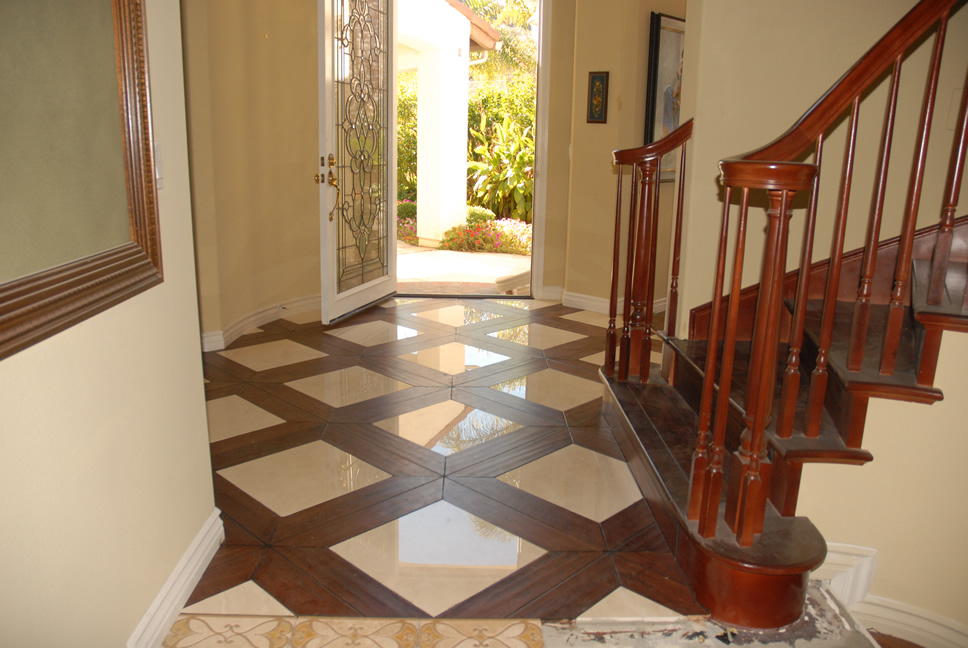 If you want to install a tile floor, it is important to choose the correct materials. For a more decorative floor, glass tile installation may be the appropriate choice. For hardness and durability, the better option may be granite tile installation or ceramic tile installation. The tile installation contractors at Royal Flooring are available to walk you through the pros and cons of each tile type and advise you on which are most appropriate for your desired tile floor installation.
When we install tiles, we always follow a strict set of procedures to make sure that your tile installation can serve you well and look perfect from wall to wall. We will remove your baseboards, install a moisture-resistant backboard to the floor joists to ensure enhanced protection for your property, and trim and lay each tile, all with expert precision. You just can't count on amateurs to install tile flooring with this skill or attention to detail! It may seem easy to install tiles, but far too many property owners have learned the hard way that sometimes DIY just won't cut it. Don't waste time and money or suffer unnecessary stress by trying to install tile floors by yourself. Leave it to the licensed, bonded, and insured experts at Royal Flooring to bring you bathroom and kitchen tile installation you can count on.
At Royal Flooring, we believe in complete service from the start of the job until the end. From helping you choose the best patterns and materials to ripping out and hauling away your old flooring, our tile installers are dedicated to helping your flooring transition occur as smoothly as possible. For unbeatable customer service and expert craftsmanship at prices that will fit your budget, call Royal Flooring today.