Are you looking for counters that will bring you beauty, durability, and long life, all at an affordable price? Your perfect solution may be a quartz countertop installation from Royal Flooring. Our wide variety of quartz countertop colors and patterns ensures that there will be a style available for your interior design goals. Call us today to speak with one of our stone countertop experts about the advantages of quartz counter tops for your home or commercial property.
Quartz countertops are the stunning result of natural stone and man-made engineering, which mixes quartz stone with pigment and resin to produce sturdy counters with consistent patterns. Pattern consistency is sometimes desired for the purposes of decorative matching in case home or business owners ever decide to add additional stone countertops or need to replace a damaged section of counter. If this precaution is important to you, a quartz countertop is the right choice.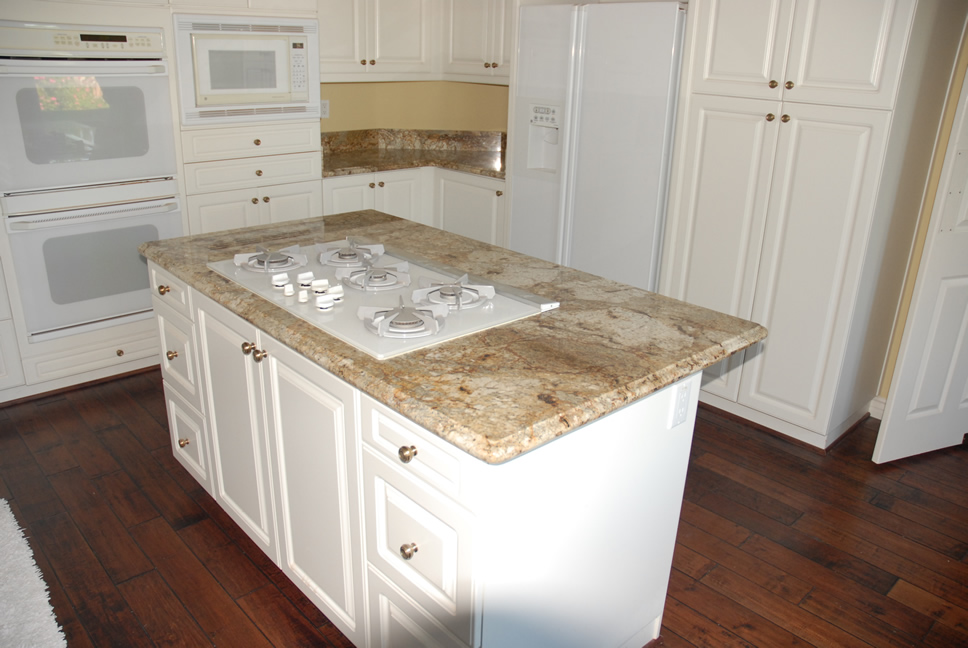 At Royal Flooring, we install more than just quartz kitchen countertops. Quartz is also great for bars, commercial display counters, bathroom vanities, tub and shower surrounds, and more. This high quality countertop is not only resistant to scratches, but it is also stain resistant and does not require sealing like granite countertops. Spills are no match for this tough countertop! Although heating pads and other protective measures are recommended on quartz countertops to protect against thermal shock, these stone countertops are tough and difficult to mar. If you're looking for a killer combination of high quality strength and low maintenance, you have found what you're looking for in quartz counter tops.
The stone countertop installation contractors at Royal Flooring will precisely measure your space to ensure your counter fits perfectly. We'll then mount it properly to ensure a snug, secure fit around all of your surrounding features. Amateur attempts at installation can result in damage to your new quartz countertops, your walls or backsplash, or even personal injury. For quality installation of your quartz kitchen countertops, trust the licensed, insured, and bonded professionals at Royal Flooring.