Tiles are great for more than just floors! Tile installation can add stunning details and enhancement around your mantels, shower, countertops, and more. When you install tile, you add visual interest and bold individuality to your rooms, while also adding to the overall property value of your home or business. Give your rooms that extra-special dose of personal taste and comfort—call Royal Flooring today to talk to a tile contractor. Our dedicated professionals will help you pick colors and designs to match your current ambience or facilitate your decorative vision. From choosing the right marble or glass tile for your project to completing a flawless installation, our tile installers are here to make the entire process easy from start to finish.
Tile install projects are best left to the professionals. Contact the tile contractors at Royal Flooring today to start planning a truly unique interior for your home or business. Only our professional tile contractors can reliably deliver the pattern you have in mind, whether it is a custom mosaic, a simple border, or a diamond pattern. Tile installs are not as easy as they look—countless property owners have tried to take on this task themselves and wound up causing damage to their property, costing precious time and money. Don't make that mistake—trust the professional tile installers at Royal Flooring. From selecting and installing backer board to applying grout and sealant, we know everything there is to know about tile installation.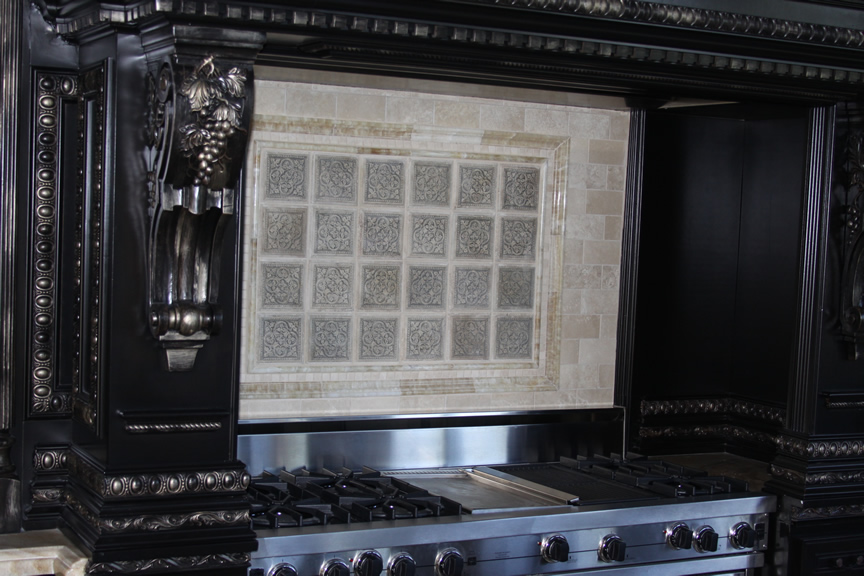 Tile Backsplash Installation
You know that blank, wasted space behind your counter and below your cabinets? That's your backsplash, and it is the perfect spot for tile installation! The professional glass, marble, porcelain, and ceramic tile contractors at Royal Flooring can help you enhance your kitchen with tile backsplash installation. This tile install project is a great way to add depth, richness, and texture to your kitchen, instantly transforming it from just another room into an upscale space that screams good taste. Tile backsplashes even protect your walls from splashing and staining. The licensed, bonded, and insured tile contractor team from Royal Flooring has the skills to navigate around switches and outlets without allowing them to "sink" into the tile installation. They can also install tile to the backer board using the proper shade and type of thinset, apply grout and sealant, and finish the job on time and on budget. We'll leave you with a handsome tile install that exceeds the beautiful expectations you had in your mind's eye.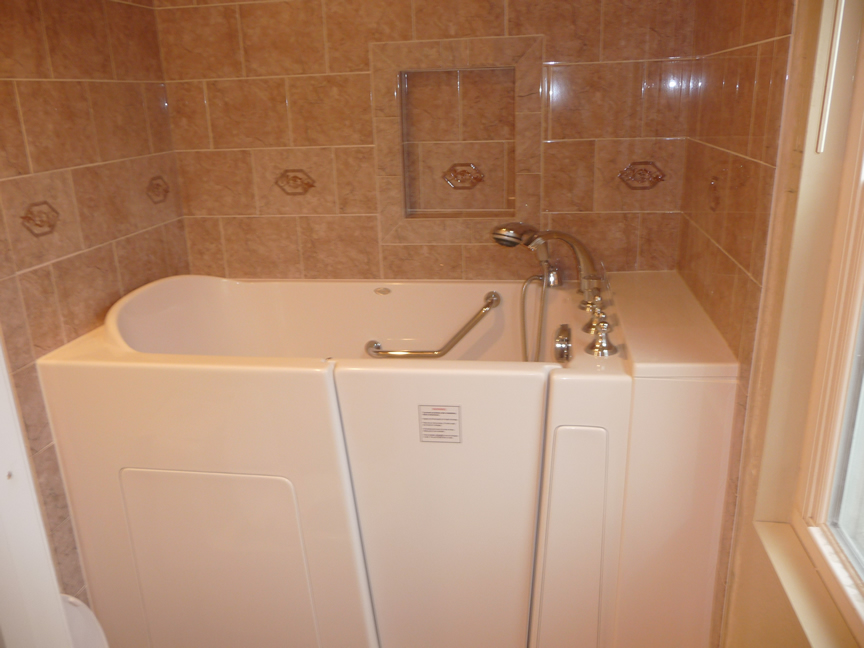 Shower Tile Installation
Good style and beautiful art can even extend into the shower! At Royal Flooring, we perform professional shower remodeling and can do everything from hauling away your unwanted materials to providing you with a full bathroom makeover, from the floors to the sinks. No bathroom remodeling job is complete, however, without a gorgeous tile installation. We can install tile for both decorative and functional purposes in:
Showers
Tub and hot tub surrounds
Vanities
Shower benches
Recessed shelves
When property owners want to install tiles in areas that will be exposed to copious amounts of moisture, it is essential that they trust an experienced expert to follow proper procedures, such as installing a greenrock backer board, protecting the drain, and removing and correctly reattaching all bathroom features that may impede the desired pattern or design, such as spigots and faucets. The professional tile contractor team at Royal Flooring will provide our customers with great value and customer service at prices that will be easy on your wallet. Located in Mission Viejo, we have been proudly serving Orange County and beyond for the past seven years. Call today, and become our next satisfied customer!